The art of "tough love".
As well as being the Bokashi Boost Dad, I am also an Outdoor Educator, which means I get to spend hours and hours in our beautiful country's big natural back yard.
Last week I was with a very hardy group of young people learning about bush survival up Mount Arthur. It was cold and wet, but the kids all had a great time and took on some really useful survival skills.
Bush survival has a lot to do with preparation and when I got home again I put some time into preparing our beloved fig tree for a fabulous new season. Pruning! Our fig tree is a considerable size and acts as a fantastic screen between us and our neighbours but it also produces an epic amount of fruit, and whilst we are happy to share some of the spoils with our feathered friends, we don't want all the fruit out of reach. Figs tend to grow toward the end of the branch, so in order for us to have ready access to these delicious treats, we need some low branches. I also wanted to get in and take out some of the vertical branches.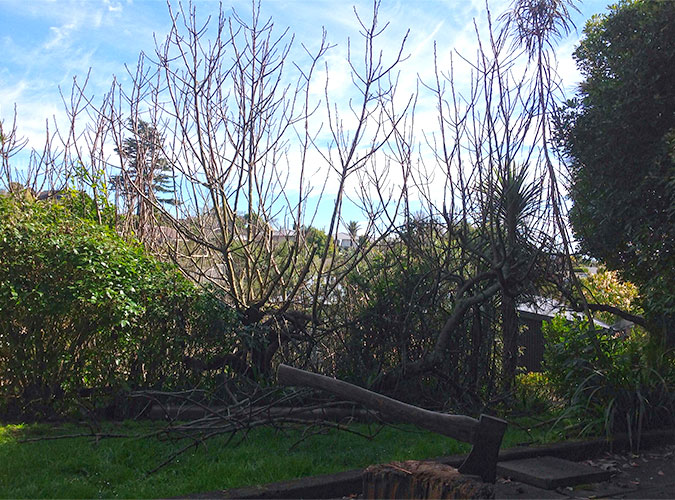 Each year I get a little bit tougher on our Fig, but nothing seems to hold this big guy back! I think he and my students are all survivors in this week's adventures.
Dougal Bokashi Boost Dad & NZ's very own Bear Grylls